1. I Already Have A Young Living Account
Great job! To register for this site and get access to all the great stuff we've put together for you click HERE
2. I Don't Have A Young Living Account Yet
Curious about The Essential Life Tribe? Want to be a part of all the great things going on here? Let's get started! Let's break it down:
This $165.00 investment (the starter kit is discounted from $320 so it's a GREAT deal) will get you 12 premium oils + 1 diffuser (so fun!). No strings attached. No additional fees. Your membership means you can either use the 24% discount to buy your own oils cheaper or you can choose to rock it with us and start building a business.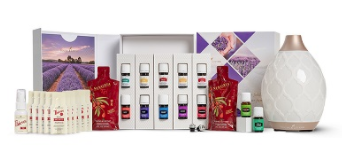 Here's how to get your Starter Kit!
Click HERE and follow these instructions to join our team and receive your member package.
Click "Get Started" –
Choose A Premium Starter Kit. This includes the 12 oils we went over, plus your choice of a diffuser, 2 packets of Ningxia, a Thieves Cleaner sample and information to get you started!
Essential Rewards! This is not required BUT you will be missing out on tons of free stuff and discounted shipping. You can cancel any time, even the next day so don't let any hidden commitment phobia get you down. We just want you to get ALL the bonuses right out the gate because you deserve them!
Set Up Your Account – The site will walk you through setting up your account. Once you've done this you can place your order and it will be shipped within a few days.
Come Back to Essential Life Tribe – when you have a member ID number so we can verify you're on our team, register HERE
We're so happy you're here! Let us know if you have any questions – send us a message HERE
Love,
Sabrina & Cyndi + the ELT Community